Usually Framed Faces focuses on one person, however, today we celebrate a couple who have not only built a business together, but have done so successfully and happily working together whilst raising a family.
Let's face it, most of the frame and truss sector are family owned businesses and even though Programmed Timber Supplies in NSW is not a fabricator they are part of our supply chain and passionate FTMA members.
Helen & Warwick Drysdale celebrated their 35th Wedding anniversary late in 2018. They have 5 children (3 daughters & 2 sons) who have all been successful in their studies and chosen but varied careers (none in timber directly). Three are married. Their eldest daughter just had their second child a few months ago and their eldest son and his wife are expecting in August. Just through the sheer numbers, family has and still is their life outside of their business.
From the start of Programmed Timber Supplies (PTS) in 1999 Helen devoted every available minute to support Warwick, they were a team but her individual capacity was immense. Over the last couple of years Helen has been able to leave the PTS business side of things to Warwick and is now able to be around more for the family.
Helen's profession before having kids was as a commercial artist. Much of her work was freelance and often meeting publication deadlines meant long concentrated hours and little sleep. Warwick believes he was a distraction she didn't really need at the time. After taking time out of her job to have children her return to work was difficult as this was the time where computerisation had made big inroads in her chosen profession.
Warwick's life in the timber industry started by working after school at the age of 13 in the local timber yard shovelling sawdust and loading timber racks. They gave him a full time job when he left school and studied Wood Technology. About 10 years later he went to work at Tilling Timber for a few years before going to Hyne for the next 10 years. It was there that he left to start the business with Helen.
Their goal was to provide the timber supply chain with timber components which freed businesses up to focus on other part so their business. Ordering smaller components saved businesses production costs and time and slowly but surely PTS built a strong business with strong and enduring bonds that have been formed throughout the supply chain by maintaining integrity and respect and  filling a void in the supply chain.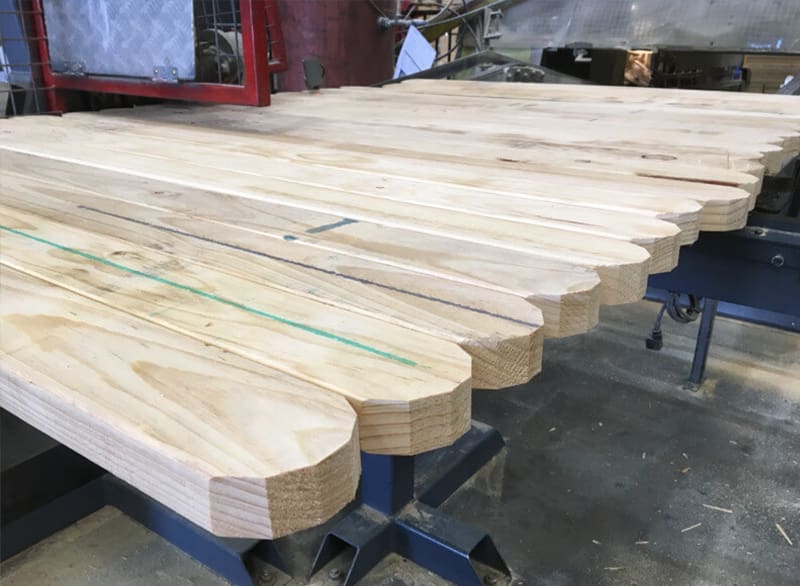 PTS has been able to play an active part in the Australian timber industry by improving local fibre utilisation, offer career paths for staff and not only built a strong employment base but as a family business, they provide for employees and their families.
Warwick believes as they look to the future, the opportunities for our industry seem endless. No other material can boast the ultimate sustainability features. A strong and sustainable product offering is possible now and more so in the future with even better technology development. New products and product areas are emerging. PTS has done a lot but still has a lot more to do.
For Helen & Warwick they have been fortunate to have travelled more in recent years and hope to continue to do so while they are still relatively young. They enjoy spending time on the water be it kayaking or puttering around the harbour on their little old boat. Sailing is something they enjoyed when they were younger and they still like to do either crewing on other peoples' boats or on a little dinghy themselves.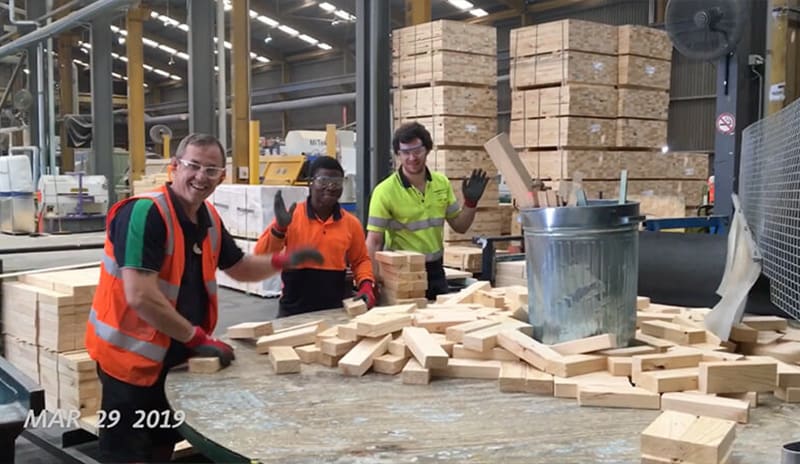 This couple are beautiful caring people, the type of people that makes the timber supply chain so great.